Austin, TX, has some of the most beautiful wedding venues in all of Texas! Whether you're looking for a large, tranquil outdoor setting, or an urban sculptural garden, something magical is waiting around the corner! These Austin, TX, wedding venues offer breathtaking beauty for your wedding. Planning the perfect wedding in Austin means you'll need to explore more than just the venues. Be sure to download our Vacation Guide! Inside, you'll find all the top activities to enjoy in the area. From great parks, breweries, nightlife, and excellent restaurants, the fun is endless! Now, let's find your perfect venue. 
Austin, TX, Wedding Venues
Camp Lucy (Dripping Springs, TX, 45 mins from Austin)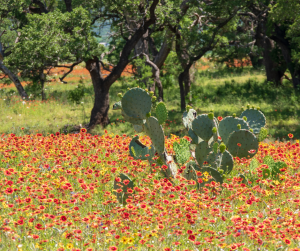 Located in Dripping Springs, Camp Lucy is the epitome of Hill Country beauty. The wedding venues at Camp Lucy offer stunning scenery and plenty of indoor and outdoor spaces to enjoy! Make your special day even more magical. Bring your friends, family, and sweetheart to this Texas gem! 
Ma Maison (Dripping Springs, TX, 45 mins from Austin) 
Also located in Dripping Springs, Ma Maison features a French theme with a reclaimed antique French gazebo, beautiful oak trees, and Texas sunshine! This property truly feels like you've entered into a secret garden. This venue is perfect for those looking for a European wedding experience paired with incredible Texas details. Come here and make memories that will last a lifetime. 
Gruene Estate (New Braunfels, TX, 1 hour from Austin) 
Spread across over 17 acres of Texas Hill Country beauty, the Gruene Estate is the perfect wedding venue for those looking for a beautiful Texas wedding. The property features an open-air chapel and a modern farmhouse-covered pavilion. Guests at this wedding venue will enjoy the beauty of the outdoor elements and the peace and quiet of Hill Country. 
UMLAUF Sculpture Garden & Museum (Located in Austin)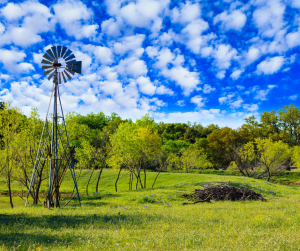 Another unique wedding venue is the UMLAUF Sculpture Garden & Museum! Located in Austin, this garden and museum offer a different wedding experience. The work of Charles Umlauf and other artists is featured all around the property and will make your wedding experience one-of-a-kind. The wedding venue is the perfect option for couples looking for a small ceremony. Up to 25 guests are allowed to attend. Lose yourself at the crossroads of artistic beauty and nature at this venue. 
The Wildflower Barn (Driftwood, TX, 40 mins from Austin) 
The Wildflower Barn offers two separate buildings, The Bluebonnet Barn and the Meadow Barn. There is also a climate-controlled bridal suite. This picturesque location was bought by a photographer and his wife and is used to showcase the fantastic property and help people make lifelong memories. Every wedding features towering trees and wildflowers growing as far as you can see. 
After Exploring These Austin, TX, Wedding Venues, Enjoy the Luxury of 512 Retreat
At 512 Retreat, our vacation rental homes have all the details to make your vacation comfortable and luxurious. Our homes feature new appliances, amenities, and plenty of space for your group! After celebrating your special day, relax at your rental home with a glass of wine by the pool, relax in the large common areas, or get some much-needed rest. Austin is the perfect place to have your dream wedding!